MVP Awards
MARCH 11-13, 2019 | OAKLAND CONVENTION CENTER
Human Resources Today and HR West announces the 2018 Human Resources Today MVP Awards!

This is your opportunity to get nationwide exposure amongst the HR audience – the 2018 MVP (Most Valuable Post) Awards! Starting October 1st, you can nominate an HR-related blog post of yours that you are proud of, or a great one you've read. It just needs to be published or posted online before nominations open. Until nominations open, you can check out last year's winners.
Check Out Last Year's Winners
Here's the timeline:
Friday, October 26th: Nominations close and articles are sent to the judges
Friday, November 9th: Judges finish ranking and giving feedback on articles
Wednesday, November 14th: Voting opens
Tuesday, November 27th: Voting closes, results are determined
Monday, December 3rd: Awards winners announced!
Monday, December 10th: Content-features to spotlight winners (sent out to the NCHRA community of 30K HR professionals, and mentioned on humanresourcestoday.com, our awards program partner).
This is an excellent way to get national recognition as a thought leader as well as publicity not only to NCHRA's community of 30K HR professionals, but also Human Resources Today's database of almost 300K contacts! Check it out and consider nominating.
Read Here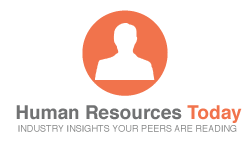 Thank You to
Our Sponsors
Healthy Horizons Corporate Lactation Services
Become a Sponsor