Keynote Speaker Aaron Hurst
MARCH 11-13, 2019 | OAKLAND CONVENTION CENTER
Keynote Speaker Aaron Hurst, CEO, Imperative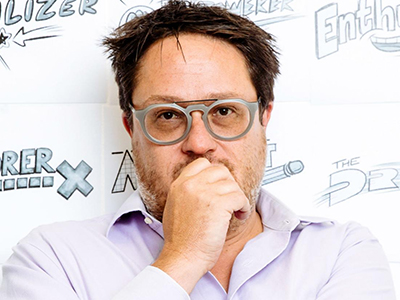 Aaron Hurst is a globally recognized entrepreneur who works to create communities that are empowered to realize their potential. He is the Founder of the Taproot Foundation and CEO of Imperative, a B Corp advocating for Purpose-Oriented Workers and supporting the organizations that embrace them.
Widely known for his thought leadership, he is the author of The Purpose Economy (2014) and a regular advisor and thought partner for many global brands. He has written for or been featured in The New York Times, The Wall Street Journal, Bloomberg TV, Fast Company and was named a LinkedIn Influencer.
Aaron is the founder and an active advisor to the Taproot Foundation where he was the catalyst and lead architect of the $15 billion pro bono service market. He was the creative force behind the conception of the White House's Billion + Change campaign.
Aaron is a member of the Nonprofit Times' Power & Influence Top 50, and has been recognized as a top social entrepreneur by Fast Company, Ashoka, Draper Richards Kaplan Foundation, Manhattan Institute and the CommonWealth Club. In 2009, he received the highest honor bestowed on an alumnus of the University of Michigan.
An entrepreneur since 16, Aaron began his career as a social innovator at the University of Michigan, where he designed and led an educational program for local correctional facilities, subsequently becoming the first student to receive the Michigan Campus Compact Award.
Born in Aspen, Aaron has lived in Bisbee, Boulder, Brooklyn, Halifax, Ann Arbor, Prague, Chicago, and San Francisco. He currently resides in Seattle with his wife Kara Hurst (Worldwide Director of Sustainability for Amazon.com), their two children and dog.
---
KEYNOTE: From Professionals to Purpose
Monday 9:20 a.m.-10:00 a.m. - West Hall
Learn More