Keynote Speaker Torin Perez
March 9-11, 2020 | OAKLAND CONVENTION CENTER
Keynote Speaker Torin Perez, Diversity, Equity & Inclusion consultant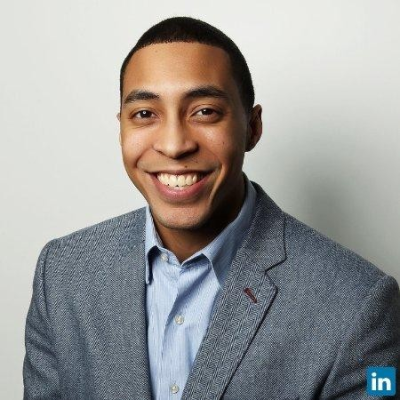 Torin Perez is a Diversity, Equity & Inclusion consultant on a mission to inspire authenticity and inclusive leadership in the workplace. Since 2015, he has facilitated transformative learning and development experiences and spoken at more than fifty colleges, conferences, organizations, and Fortune 100 companies. He is the author of Who Am I to Lead? The World Is Waiting for You, and his writing has been featured in leading publications like Wiley's award-winning Leader to Leader Journal, and IHRIM's Workforce Solutions Review. Torin is a Posse Scholar, StartingBloc Fellow, One Young World Ambassador, and inaugural class member of the TED Residency, an incubator for breakthrough ideas.
Prior to starting his own company, Torin was part of an award-winning advertising sales team at Bloomberg LP, where he also co-led the launch of the company's first Black employee resource group. Recognized by the Head of Diversity & Inclusion for significant contributions to the organization in this capacity, Torin felt moved to inspire inclusion within companies far and wide.
Torin is a graduate of Lafayette College where he studied Psychology, Economics & Business.
---
KEYNOTE: Find Your Voice, Shape The Future
Wednesday 1:45 p.m. - 2:45 p.m. - West Hall
Too often, the work of HR professionals goes underappreciated and undervalued. In this playful session featuring dynamic audience participation, Torin will ignite you to remember your value and think even bigger about how you show up and use your voice to create an impact at work. You will walk way inspired to move your energy and ideas into action.
Join Torin for this closing keynote session and you will:
-- Gain insight to some of the real business outcomes people professionals help achieve in their companies
-- Engage in self-reflection about who you are and the role you will play in shaping the future of your workplace
-- Identify at least one matter you are passionate about using your voice for